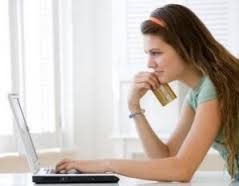 Top 10 Best GPT sites like Swagbucks and popular websites similar to Swagbucks or its alternatives. So, if you are searching for other sites like Swagbucks rewards for surveys and offers, you are in the right place. They are not just swagbucks alternatives but also with lots of high paying offers and surveys that worth up to $5 each.
I have been asked several times by blog visitors and friends to recommend the lists of best rewarding sites like Swagbucks. Okay, after whole lots of search and research on the whole World Wide Web and popular survey forums, I was able to discover a very good number of them.
As you all know, Swagbuck is regarded as one of the best reward sites online. This has made lot of people to sign up with the site and as well as looking for more similar sites to maximize their earnings. Unfortunately, sites like Swagbucks are not so easy to find. Here, I have done all the rough and stressful work for you. All you need is to do is browse through the sites and choose the ones that suit you best. If I were you, I would join all. Because the more sites you join, the more offer do and the more money you will make!
Sites Like Swagbucks

Superpayis one of the top reward site similar swagbucks. They have been online and paying since 2003. Superpay is known for its high paying offers and surveys. With over 700 international offers available for every member. If you are really in search for the best swagbucks alternatives, superpay is the place to be. I have seen a lot of people averaging about $15 per day on this site. The best I have ever seen on a reward site like swagbucks. Paypal, Check, Payza, Skill are the payment options and the minimum cashout is $2. Payment are made instantly with a click of button.
Inboxdollars is another popular sites like swagbucks. Here, you have several ways to make money such as Paid Surveys, Paid Emails, Offers, Paid to Search, Product Trial and Tasks. Inboxdollar is a highly legitimate source for rewards, and has been online for over 14 years. You must be an active member to do more offers, especially paid emails. The payment methods are Paypal, Check and Credit Card. $20 is the minimum requirement for cashout.
Cashcrate is a very good Swagbucks alternatives. With over 5 million members, Cashcrate is regarded as one of the highly populated reward sites online. Here, you can make money completing daily surveys, doing offers, searching the web, trying products and referring family and friends. Swagbucks has one of the highest paying referral programs online. You are paid $1 for every USA member you referred that complete at least a survey. The cashout methods are Paypal and Check. $20 in the minimum cashout requirement. Note, Cashcrate has high paying offers and surveys for only USA members.
Treasuretrooper is another swagbucks similar site online. Just like cashcrate, you will earn money completing daily surveys, doing offers, trying products, shopping online and searching the web. Treasuretrooper has a very interesting game called Treasure Hunt. It's worth $100 per winner. If you are a game freak, I suggest you give it a try. Check and Paypal are the cashout are the payment methods. $20 is the minimum cashout requirement.

Get-paid.com is a cool and very interesting place to earn rewards. Here, you have several other ways to make money online apart from surveys and offers. You will be given coins for completing surveys, doing offers, trying products and searching the web. The coins are redeemed for gift gift cards or converted to cash and cashout via Paypal, Western Union Money Transfer, Perfect Money, Webmoney, Payza and Neteller. The minimum cashout is $0.50. Payments are made in 24 hours.
Visit How To Get Lots of Referrals
Points2shop is seem as the most popular reward site after swagbucks. A very good replacement for swagbucks. Points2shop has over 6 million members and still growing rapidly each day. You can complete surveys, offers and tasks for rewards such as cash and points. Cash are withdrawn via Paypal, Check, Neteller or redeem for gift cards etc. the minimum cashout requirement is $0.50. You will receive $0.50 as a bonus when you sign up and confirm your email.
Zoombucks is seen by many as a reward site similar to Swagbucks. Everything found on Swagbucks can also be found on Zoombucks. Searching the web, doing offers, trying products and completing surveys are the earning ways. Zucks is given offer every activity you take part in. The zucks can be converted to cash and cashout via Paypal or redeem for several other gift cards.

Squishycash.com is an online paid survey site, a bit similar to Swagbucks. Although you will only complete survey, offers, tasks etc. like other reward sites. To work with Squishycash, you must complete your profile with accurate information. Surveys are sent to members when they match with the info they provided. So, completing your profile is highly recommended. Also, make sure to check your email regularly to avoid missing out on survey invites emails.
Clixsense is another paid online survey company like Swagbucks. It is a popular known paid survey site just like Surveysavvy. Here, survey, offers and tasks are the only earning way. All are accepted, and Paypal, Check and Paychu are the payments ways.

Uniquereward can be a good replacement for Swacbucks, although it is exactly like inboxdollars. Here, you will make money completing surveys, reading emails, doing offers, trying products, searching the web, and shopping online. $20 is the minimum cashout requirement. Paypal and Check are the withdrawal methods.
Stay tune, I shall bring you more lists of best rewards sites like swagbucks. Back to make my research work. Until then, I wish you are the best on which ever sites you choose to join among the listed reward sites like Swagbucks.